[one_third]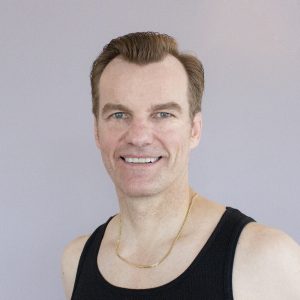 [/one_third]
[two_thirds_last]
Jukka is a Pilates, Yoga, Spinning and Group Fitness instructor, and Personal Trainer. He is also Functional Range Conditioning (FRC®) Mobility Specialist which enables him to incorporate mobility and joint control training in his programs. Jukka has been teaching classes for over 10 years. His athletics were shaped by his early wrestling career. Since then he has been passionate about fitness, wellness and healthy eating. Jukka enjoys inspiring others. His classes give everyone opportunity to reach their highest potential in a fun and safe setting.
Jukka is the second generation yoga teacher in his family and working towards RYT 500 certification. With his inherited knowledge and through continuous learning he inspires students to thrive in their lives and feel good on the mat and off the mat. He guides students of all levels to get connected with themselves and to balance their lives with mindfulness and ever rejuvenating energy.
Jukka has Masters degree in Electrical Engineering and works as a Business Systems Analyst at the Healthcare of Ontario Pension Plan.
[/two_thirds_last]